Escura has been distinguished for the third consecutive year by ProDespachos as the best specialized professional office to give legal support to Spanish business and executives.
Furthermore, Escura is part of the Directory of the best professional firms included in the Legal and Tax Guide 2020, edited by the magazine Emprendedores.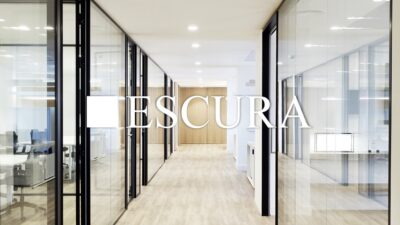 ProDespachos is the largest directory of legal professionals and economic advice in Spain. With its professional career, ProDespachos has established itself as the main national directory for individuals, companies or managers that require professionals in the legal sector.
Escura is a firm composed by lawyers, economists and social graduates founded in 1905. A service focused on our client's satisfaction, together with high quality ethical standards and commitment, are part of our identity. Therefore, Escura has become one of the references Law firms for a wide range of business associations.
The firm delivers legal services to a great number of global companies, who trust Escura to supervise and advise their subsidiaries due to our legal specialist knowledge and business framework both in Catalonia and throughout Spain.
Escura is, a leading law firm delivering legal solutions to the business community, with more than 90 relevant professionals, including lawyers, tax advisors and human resources specialists. Our strong local practice allows us to have a  rapid speed of response to clients at the highest quality standards giving complete legal coverage throughout Spain.