Bufete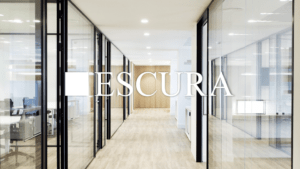 Escura has been again included in the Ranking of Law Firms performed annually by Expansion, and it positioned at Bufete Escura among the leaders of the Spanish legal profession of 2017.
Bufete Escura has been featured among the main offices in Spain during the year 2017 in:
Main national offices by global business volume
Evolution of workers in Spain during 2017
Billing by a professional
Bufete Escura is one of the reference offices in the Barcelona area, having obtained the recognition of the main legal guides such as Chambers and Partners, Best Lawyers and IFLR1000. The office, made up of more than 70 professionals, offers its clients advice in the areas of Mercantile, Tax, Litigation and Arbitration, New Technologies and Data Protection.
In the newspaper: